WEINVIERTEL HANDICRAFTS @ EE SALON
When:
25. January 2019 @ 12:00 – 18:00
2019-01-25T12:00:00+01:00
2019-01-25T18:00:00+01:00
Where:
Ebner-Ebenauer SALON
Laaer Straße 3 | 2170 Poysdorf | Austria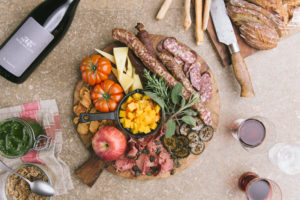 We treasure the age-old artisanal crafts of the Weinviertel. Here, only products that are grown and harvested in our own winegrowing region arrive on the platter. Much is actually created here in-house, a few other items carefully selected.
Regardless of whether it is the marvellous natural sourdough bread, or the walnut bread, the sweet-sour squash, the black nuts, the aromatic wild boar ham or the air-dried pork sausage. A matter of trust. We know our friends and partners; they love their handiwork as much as we love ours.
all our 19 wines | cold Weinviertler delights served | coffee | sparkling water | reservations: office@ebner-ebenauer.at
we enjoy WEINVIERTEL HANDICRAFTS also on:
25.01.2019 | 22.02.2019 | 29.03.2019 | 27.04.2019 | 28.04.2019 | 24.05.2019 | 26.07.2019 | 27.09.2019 | 29.11.2019