"In die Grean gehen" with Marion Ebner-Ebenauer
When:
30. April 2021 @ 14:00 – 18:00
2021-04-30T14:00:00+02:00
2021-04-30T18:00:00+02:00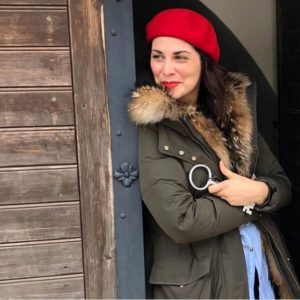 From the outside you have no idea what is really hidden behind the gate to the main street in Poysdorf. But once you enter the courtyard of the winery, you find yourself in another world again. Tuscan you want to call the atmosphere, natural – yes, almost magical the building looks. In the vineyard time is different. "When the asphalt ends and paradise begins" as Marion Ebner-Ebenauer likes to rave about. Here you can discover up to seventy years old vines and marvel at many different soil profiles. An incomparable place where people and wines feel at ease. Yes, you can not do otherwise.
Programme:
Meeting point: 2 pm in the winery
hike through the picturesque cellar lanes and vineyard break with a snack at the Ried Hermanschachern | enjoy the unique view to the south & the wine grown on this gentle hill
a wine cellar like back then? Small visit to the cellar lane Rösslberg
Wine tasting in the Ebner-Ebenauer SALON with 12 samples
Spring snack in Ebner-Ebenauer SALON | Radius 20 means that all products are from max. 20km distance. No matter if it is the freshly picked green asparagus of Maria Berger or the still warm natural sourdough bread of Öfferl.
End: 6 pm
registration: office@ebner-ebenauer.at