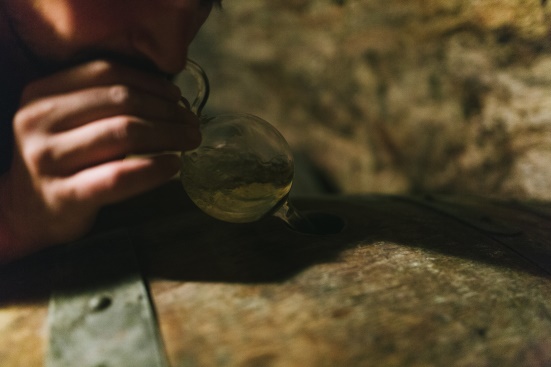 THE CELLAR
Focussed Passion. In the wine cellar, time moves at a different pace. Here below ground there is a stillness that seems to be hundreds of years old. This is the unique and singular drama of nature, which one observes with reverence and anticipation. Here the wines mature until they are ready to step out into the world. This place is Manfred's workplace as well as his retreat, wrapped into one.


"Our wines evolve without any undue influence; they need time to develop.
There's no glitz or glamour; they are fashioned for long life and great expressivity.
Nature has written the script for our wines, we just sit in the director's chair!"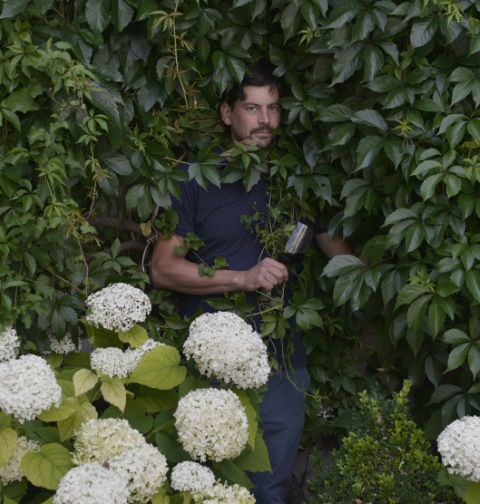 It's rather extraordinary: the Ebner-Ebenauer cellar is now 400 years old. Six metres under the earth and unfolding onto three levels, it was already in existence when Maria Theresia sat on the throne of Austria, and has been witness to weddings and wars, joys and sorrows. Serene, steadfast and protective, it has brought forth wines through times of chaos and confusion – to this day the temperature remains constant, regardless of how brittle the winter, or how dazzling the summer. Laid-out with great intuition & foresight – for a long time there was no technology; for example, no pumps. So now as through the ages, the juice of freshly harvested grapes still makes its way via natural descent, unaided by technology, into the cellar. Marion and Manfred consider it a privilege to work today in this fashion. Because for them, mechanical complications not only mean a loss of freedom (for this reason Manfred loses his mobile phone three to five times a year by preference, for it happily does not work in the cellar); working low-tech offers the gentlest possible processing of the grape material.
But of course the conscientious treatment of the wine grapes begins much earlier in the process. Marion and Manfred harvest them by hand – each wine, without exception. A machine would have no idea about the level of ripeness of a cluster or the health of the berries; only experienced pickers can do that. The harvest is carefully collected in 25-kilogramme bins, so that the sensitive skin of the individual grape remains undamaged. To avoid any possible loss of aromaticity and to preserve the house style, Manfred and Marion have constructed a cooling facility on the premises. In order for the wines to evolve their elegant structure and dynamic tension, along with ripeness, acidity and structure of tannins are the most important elements. Only with this can all the nuances be tasted – even the most powerful Ebner-Ebenauer wines are very elegant and complex.
Here in the ancient cellar, the clusters are ultimately processed without any pumping and carefully worked into wine. This is Manfred's kingdom; this is where he tinkers with the details and carefully follows the ways of the developing wines. Ever thankful, he sees himself as a companion to the evolving wine, rather than a wineMaker. Because wines develop of their own accord – they kick and push their way into existence, requiring just a bit of help here and there, always discreet and without any fining – that's a given.
In his cellar practices, Manfred follows his own reasoned and intuitive principles, borne out through long years of experience. For example, Ebner-Ebenauer white wines also rest longer on the skins – the 'Black Edition' series for up to forty-eight hours. This promotes optimum development of aromatics and tannins – the latter are very important to the cellarworthiness of the wines and to their structure.
As a rule, Ebner-Ebenauer wines are long-distance runners, which after many years in the cellar still develop and blossom in new ways. The single-vineyard wines, for example, are not bottled before the month of May, giving them plenty of time on the lees, which allows them to mature into pure beauty and great character.